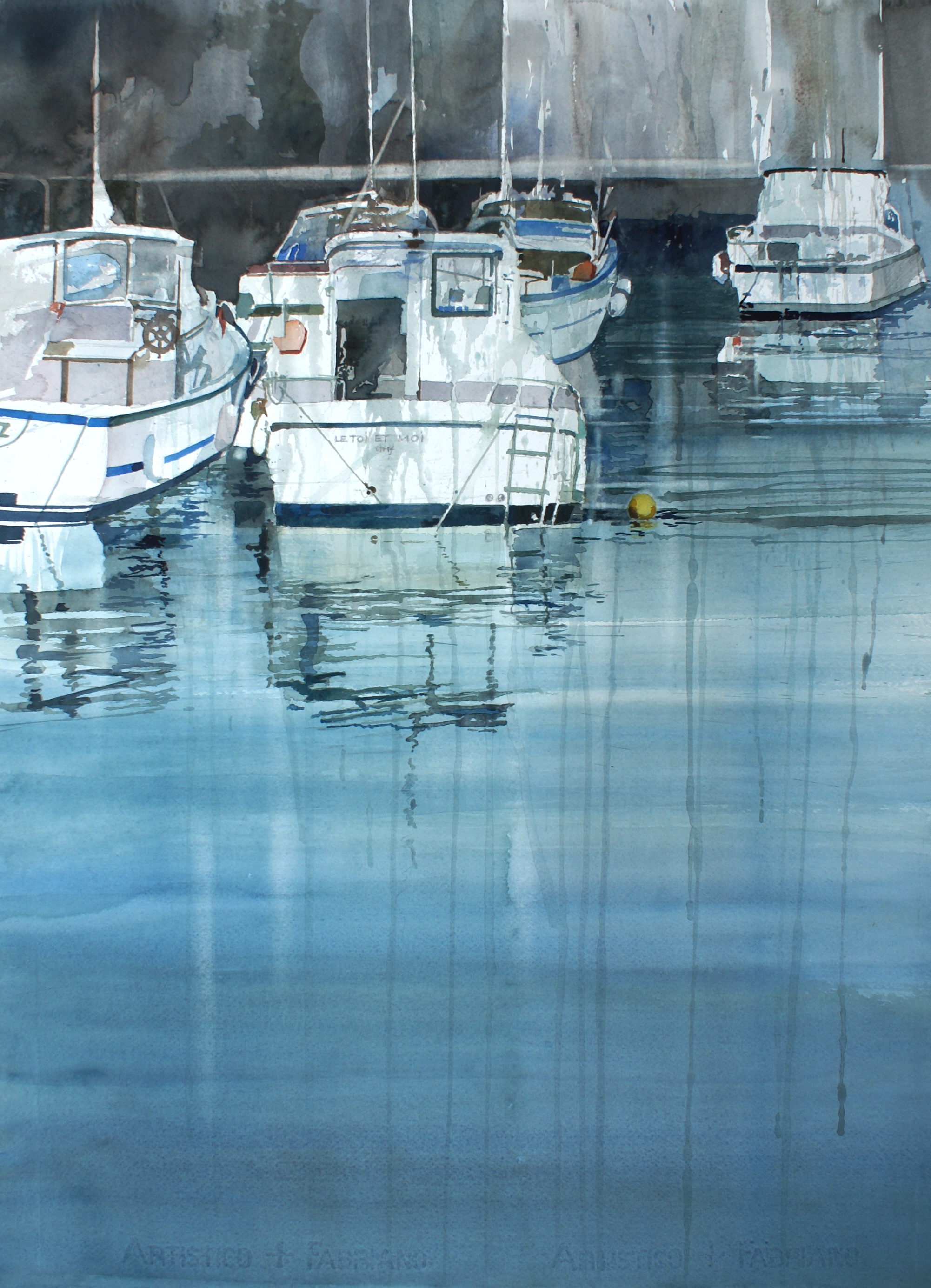 I decided to change this image more figuratively. This is a clear example of going in different directions with an image to create a totally different aspect. The colour range hasn't changed.
Om dit beeld niet te veranderen besloot ik om dit te hernemen en deze meer figuratief uit te werken. Dit is nu een duidelijk voorbeeld dat men met één onderwerp verschillende kanten kan uitgaan en een totaal ander aspect en beeld kan creëeren. Het kleurengamma is hetzelfde gebleven.
J'ai décidé de la reprendre et de la réaliser plus figurative. Ceci est un exemple pour présenter les différents aspects d'un sujet. La gamme et tonalité des couleurs sont les mêmes.