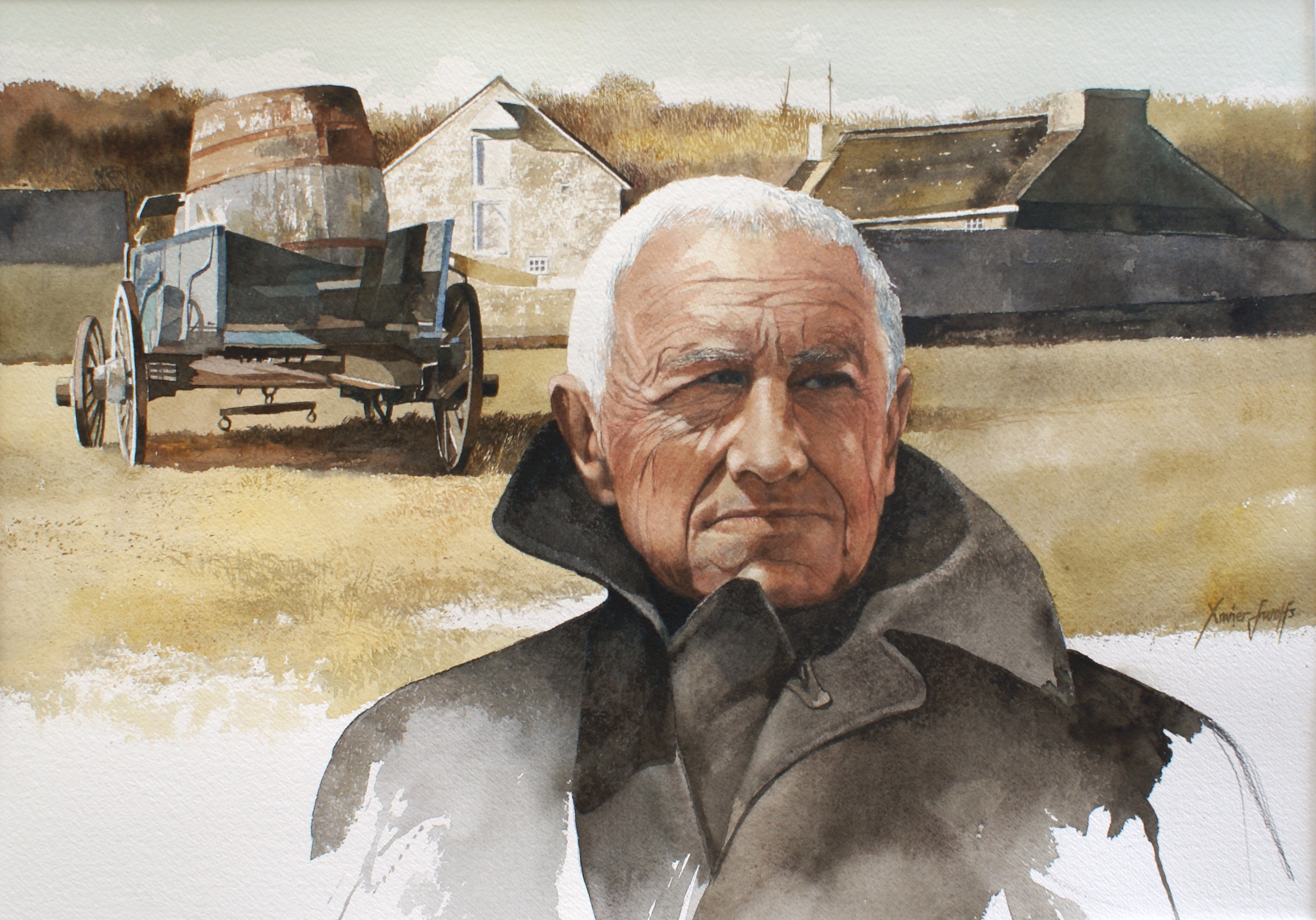 An ode to a great watercolourist Andrew Wyeth. In the background a copy of one of his works. In the foreground a striking figure. I've thoroughly enjoyed painting this as precisely as possible.
Een ode aan mijn meest gewaardeerde aquarellist Andrew Wyeth. Op de achtergrond een copie van een van zijn werken en op de voorgrond deze prachtige figuur. Ik heb veel plezier gehad om dit zo heel precies te kunnen uitwerken.
Ode à mon peintre préféré Andrew Wyeth. A l'arrière plan une copie d'une de ses oeuvres en ajoutant son merveilleux portret. J'ai eu énormément de plaisir à réaliser ce travail en détail.