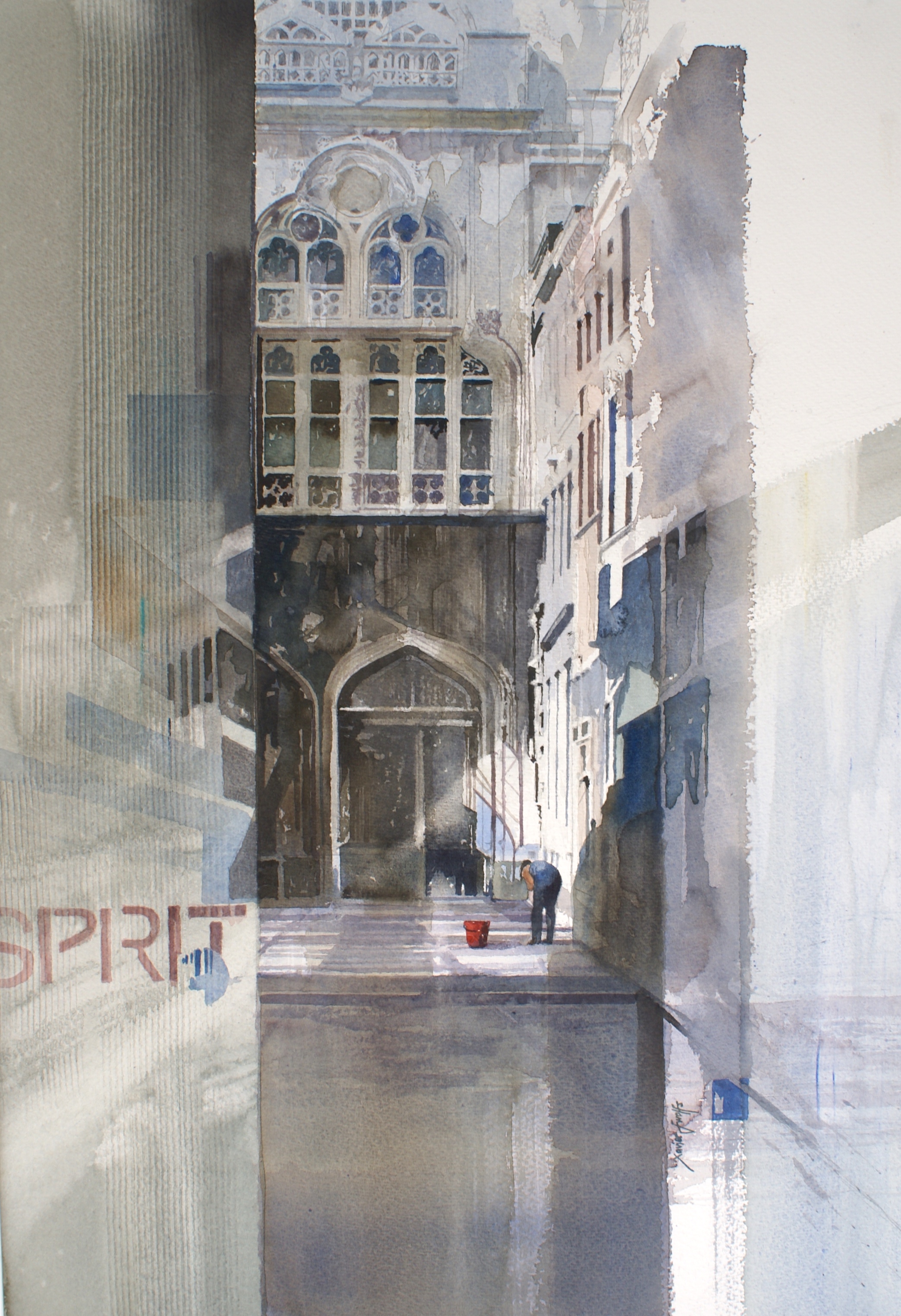 Subject chosen because of the morning light in the street with the beautiful
façade of the "Oude Beurs" acting as background.
Vertical interplay of lines to promote the graphical aspect.
Onderwerp gekozen door het lichteffect in de straat 's morgens vroeg
en met de prachtige gevel van de "Oude Beurs" als achtergrond.
Verticale lijnenspel om het grafisch aspect te bevorderen.
Le choix du sujet tôt le matin pour capter la lumière sur la façade
de la "Vieille Bourse" et mettre en valeur le jeu des lignes verticales
pour faire ressortir l'aspect graphique.